2018 Happy Hippo Christmas.
This storytelling Hippo Tag was designed to sell in an art market in early December. The Christmas hippo in the tag is pretending to be the Santa Claus, delivering presents from house to house. Somehow, Hippo turned out to be an unprofessional Santa in the story. Thus, but having this tag, it indicates that the Hippo Claus may not deliver presents to your friends or family members, but you will send them gifts instead.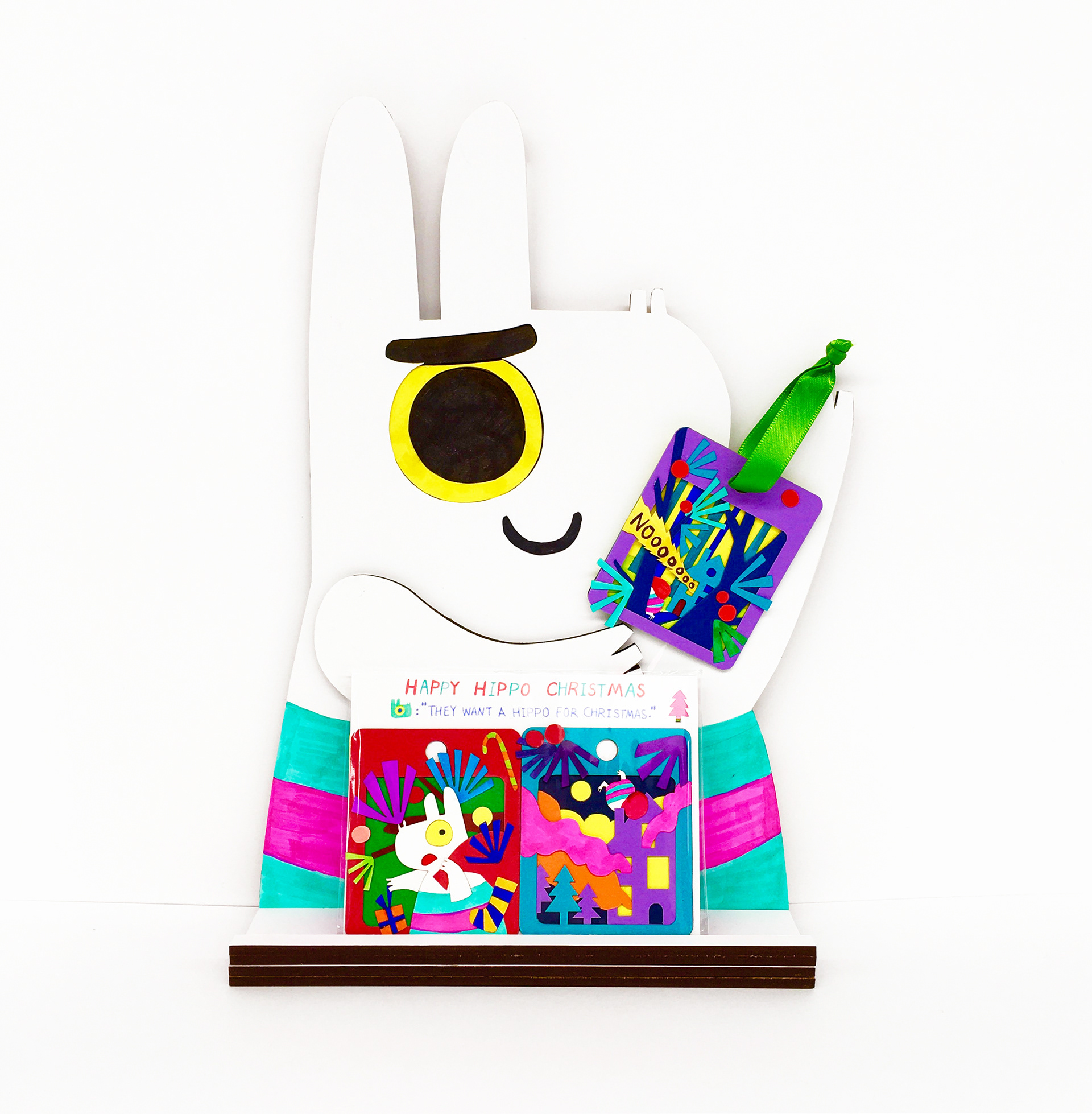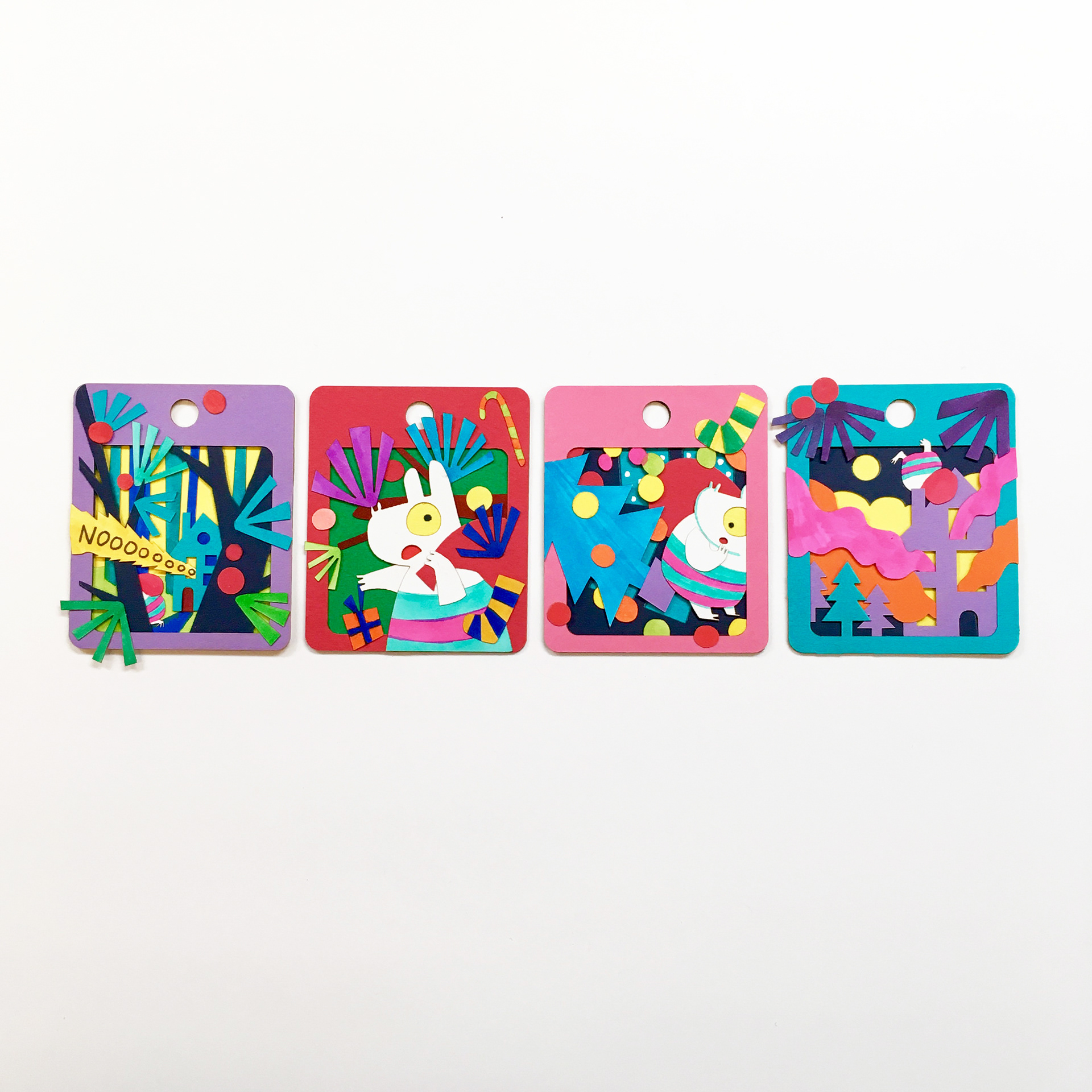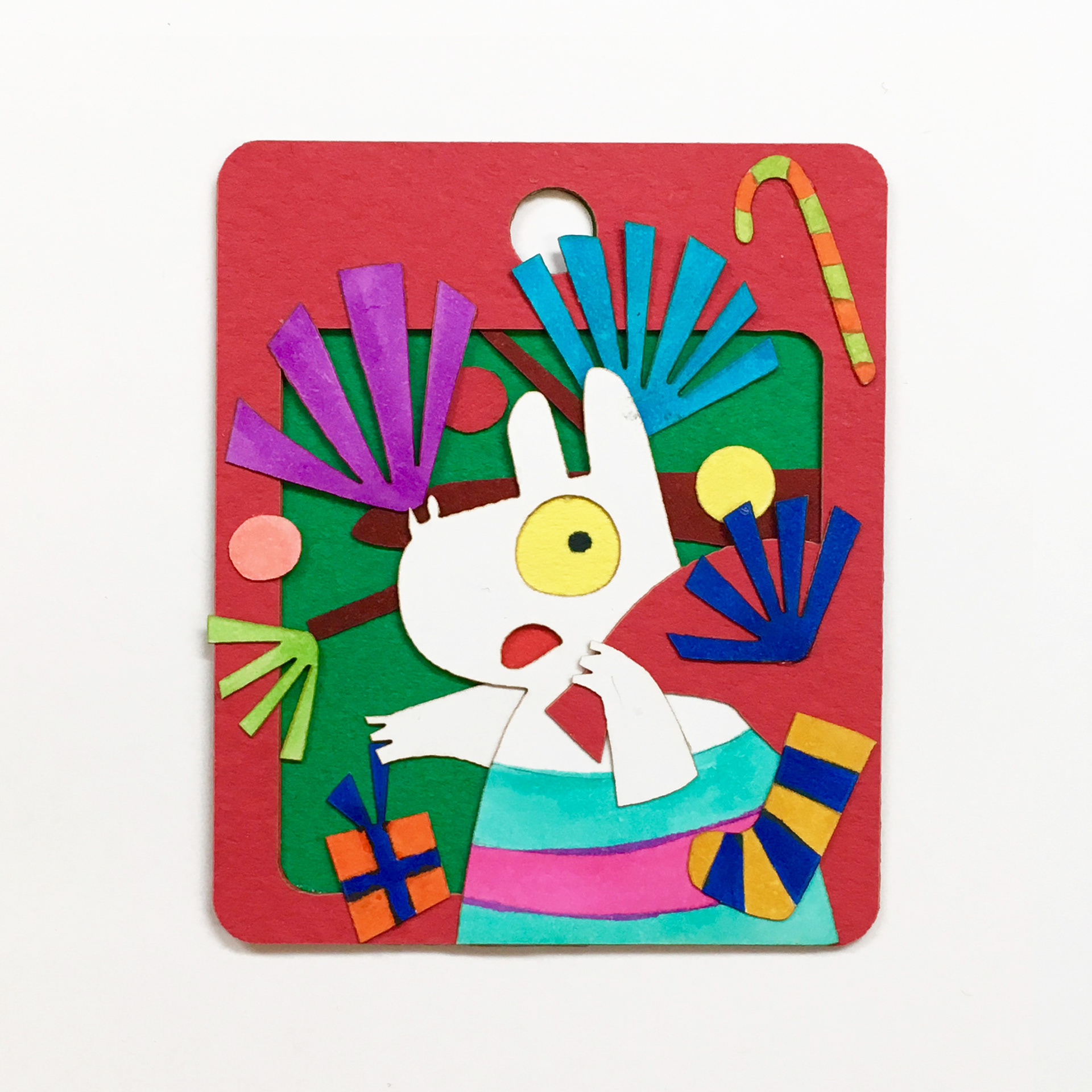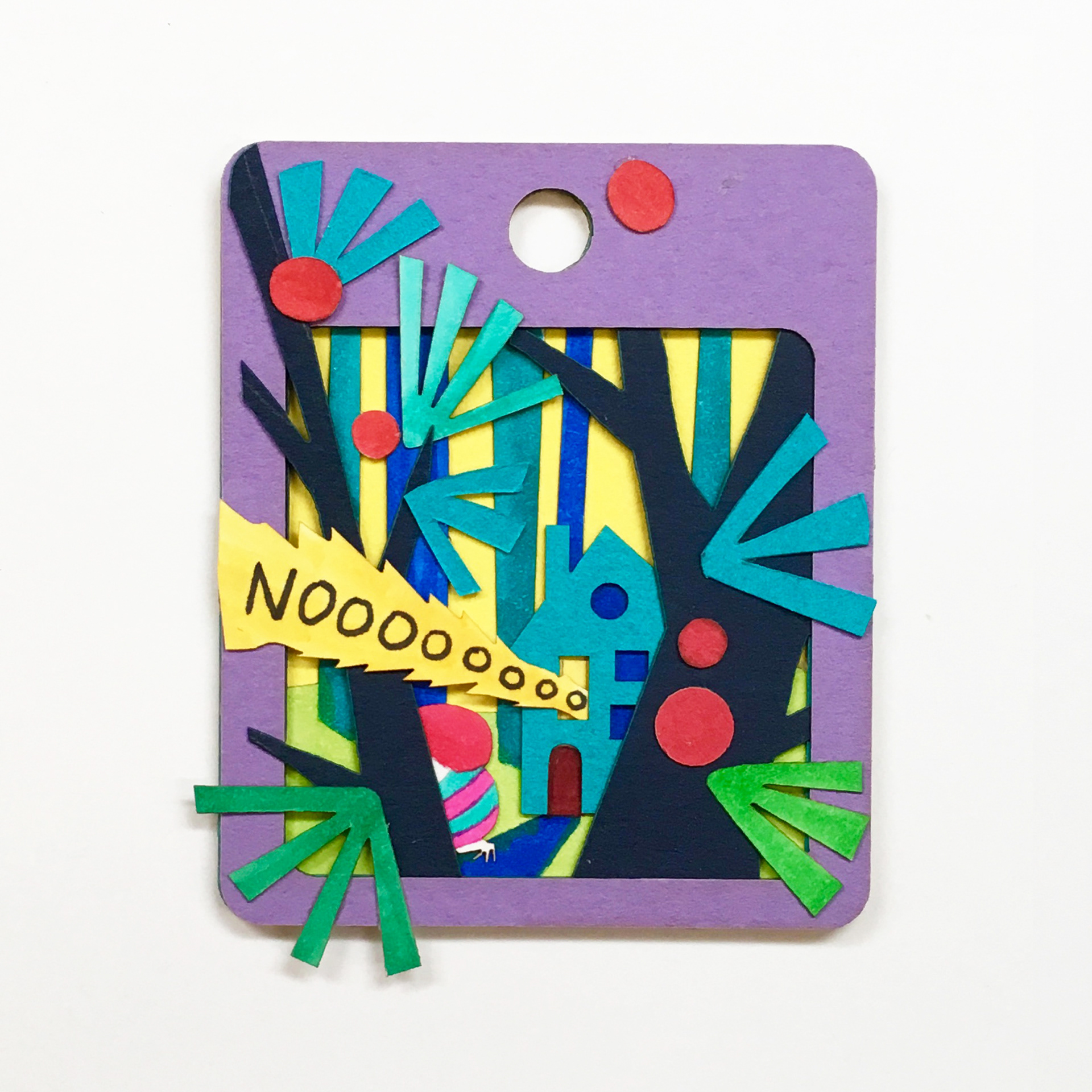 Hippo wants to be a Santa Claus,
but he sneaks away after doing something wrong.
He knocked into a christmas tree;
He stucked into a chimney and smoke over flow from the windows.